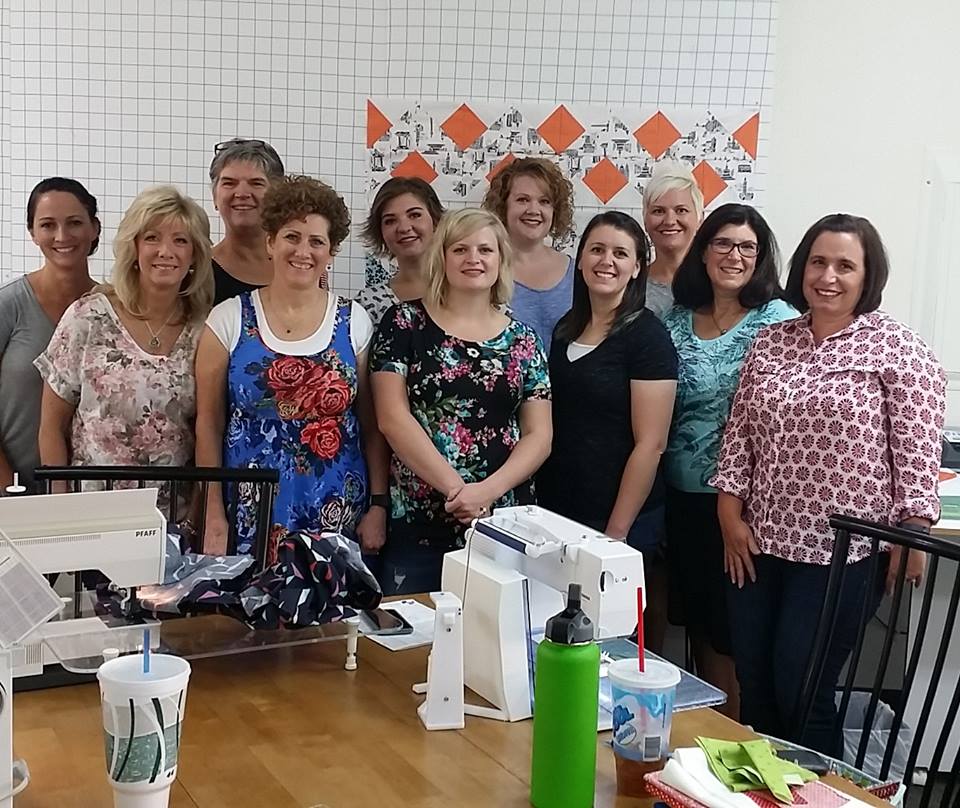 It has been awhile since we've posted on the website… here's what's happening with the RRMQG…
Queen Bee – this year we started a new tradition where each month a member (The Queen Bee) selects & presents a quilt block, then all of the participants make them that quilt block and present it to them the following month. It has been lots of fun and we have made some great modern twist on traditional and novelty blocks!
Tip & Technique – every month we have a member present a tip or technique.  So far we have learned a lot! This is a very talented group with a variety of knowledge, style, skill, and background. It is fabulous!
Saturday Sew – we are now having Saturday Sew (nearly) every month! (except July & December) This event is held at Scrap Apple Quilts Retreat Room on the 3rd Saturday of the month.
Scrap Challenge – we are currently in the process of making our Scrap Challenge quilts- using scrap fabric or stash to make scrappy quilts which are DUE and will be shown at the June RRMQG meeting.
20% Discount – members receive a 20% discount at Quilted Works the evening of the meeting (2nd Thursday) & at Scrap Apple on Saturday Sew days!
Website Changes – we have added a Calendar to the website to keep track of our events. There is also a new Meet Us page that will have pictures and contact information for members.
We are excited for these changes and our continued growth. Thank you for being a part of the RRMQG! If you aren't a member… we would love for you to attend a meeting and check us out!